JJW in english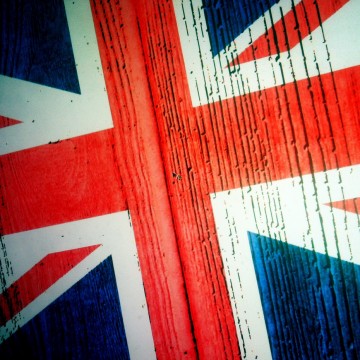 JJW ARCHITECTS is among Denmark's larger architecture studios and even though volume has never been an important criterion to determine such a thing, it is proof that we are an architectural practice who has been through a rapid development in the last few years.
ARCHITECTURAL BEHAVIOUR
We have a vision, to create a workshop that is leading when it comes to innovative and sustainable architectural solutions – with the users at the center of it.
The way to accomplish this target has a lot more to do with behaviour than on æsthetics. For JJW it is a strategic goal to accomplish an architectural behaviour, where the product and the process to get to it go hand-in-hand, because we believe that this approach creates more opportunities, and hence more value for our clients.
It is our experience that the practice that creates most value for all parties involved is when we as consultants get actively involved in all phases of the creative process – from concept to its operation. Through the knowledge and experience we gain and build up through dialogue with developers, users and consultants in the initial stages, and with the ones in charge of the construction process at the very end – we learn as a workshop to balance in between the 'product' and the 'process'.
COOPERATION
Many of our customers know us as an architect studio that is good to work with and capable to maintain a high quality when it comes to the given economy and the agreed time. And while we have undergone a tremendous development during the past year, cooperation remains an important platform for our work.
THREE BOTTOM-LINES
We work at JJW with three bottom-lines, job satisfaction, technical quality and consolidation – three factors that we believe are vital for a good and constructive cooperation, both internally between management and staff and externally, between us and our customers, partners and users. In this way we also help create more value for all stakeholders. The three bottom lines supplement each other in a holistic way and one another – none of them can stand alone.
JJW AS A "WORKSHOP"
With JJW as a "WORKSHOP" we mean a workplace where there is room to discuss, experiment and develop. We are different and promote diversity of ideas that we try to exploit and grow from, so we get dedicated individuals who are skilled to work creatively with each other.
SUSTAINABILITY OUR WORK PHILOSOPHY
We are living in a time where sustainability plays an increasingly important role, and therefore we at JJW have chosen to focus on it consistently. Not because the concept is actual right now, but because our work with architecture has identified it a recurring theme in many ways that certainly can be transformed to sustainability in a holistic way. We are working to reinforce this by, among other things to focus on internal resources and developing our capacity and knowledge to better advise our clients.
FROM IDEA TO BUILDING-OPERATION
JJW's work covers the entire spectrum from concept development and competitions to design,  construction management, professional supervision and subsequent advisory on building-operation. We prioritize the initial idea-generation process, regardless of where in the process we are hired as consultants. We then join with a special focus on clear and innovative solutions developed in close cooperation with developers, users and other relevant stakeholders.
HISTORY & DEVELOPMENT
JJW ARCHITECTS was established in 1986 when architects Anders Holst Jensen, Peter Henning Jørgensen and Kaj Frederik Wohlfeldt started JENSEN+JORGENSEN+WOHLFELDT.
In 2004 the company changed its name to JJW ARCHITECTS.